Content starts here
Photo
National Archives of Australia:
A3560, 7659
Like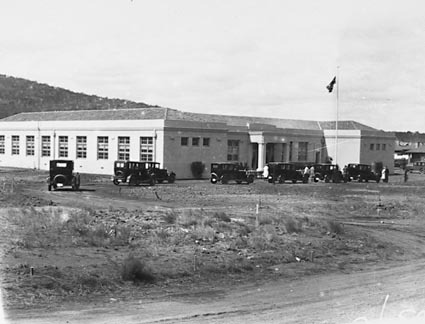 Location
Activity:
November 28 2012
Reply
Ainslie Arts Centre, Elouera Street Braddon, taken at about 2pm while standing in the street during a gap in the traffic. Not a recommended technique.
November 28 2012
Please contribute: suggest a change to the title or date, update the location, add tags, submit rephotographs, or join the conversation.
Rephotographs
Citation